Welc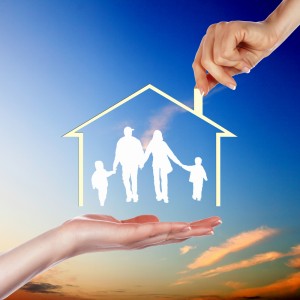 ome to CONSTRUCTION BROTHERS, LLC.  You have come to the right place!  Our history began in Brooklyn, New York in 1978 when Abraham Mawardi (Founder) moved from Israel to continue his profession in construction.  With over 60 years of experience in General Construction, Mr. Mawardi has covered all areas of the industry, including new construction, home improvement, remodeling, renovations, office and retail build outs, mold and fire restoration, windows & doors and more. His vision has brought far beyond just building. We understand what is takes to plan, design and create the perfect scenario for our clients best interest, all within meeting time and budget.  Mr. Mawardi has quickly built a reputation for his reliable and quality work, professional expertise and attention to detail, but among all, his exceptional service, dependability and trust.  Since then and till now, our Philosophy has been "Givers, Get."  And when it comes to giving the best, we are unmatched.
After moving to Florida in 1997, Mr. Mawardi went into business with his two sons Sammy and Aaron, hence the name Construction Brothers at which time they recognized the need for a Reliable Contractor offering complete services in South Florida.  A Contractor who adapts traditional standards while incorporating the latest in modern design, tools and technology.
After decades in the construction industry, Construction Brothers has learned what it takes to be an innovative industry leader.  Unfortunately, since times have changed and an increase in competition has driven down pricing, which sacrificed traditional quality work and service.  We like to say "cheap is always expensive!" The good news is; not for us!  Our entire philosophy, process and culture incorporates traditional quality work, dependability with modern design and technology in everything we do.  At Construction Brothers, we provide the highest level of value to our clients - peace of mind.  Our clients are busy people who just want to trust that their job will get done right without the need to babysit and deal with multiple parties.  That is why they hire us.  Our complete services includes everything they need from start to finish.  They simply give us they keys and we deliver their place back complete.  No supervision.  No worries.  So become one of our clients and experience the difference for yourself.
Give us a Call today at 305-200-5840 for a Free Estimate, you wont regret it.
We are not just another Construction Company.  We are:
The Advice You Need
The Professionals You Look To Hire
The Company You Trust To Get The Job Done Right
While others take the easy road, we make your road easy.
"Work with the people you trust most, we take care of what others wont!"
Our Services in Summary:
Construction Brothers is a complete services company for all your construction and disaster damage services in South Florida. If you need it, we can handle it.  Our company has four (5) divisions: Interior Design, Residential Construction Services, Commercial Construction Services, Restoration and Remediation Services and Glass & Glazing Services.
Our Customers in Summary:
Construction Brothers caters to Property Owners, Developers, Property Managers, Hotel Managers, Architects, Condominium and Homeowner Associations, Office and Retail Businesses and more.
For more information visit our Services and find out more about how we can help make your job easy and remember, when it comes to understanding our Customers' needs, we are at the forefront of listening and adapting to make you happy. Learning from history, we have cultivated a zero tolerance for delivering poor results.
---