If not handled properly, Carbon Monoxide can remain present in a property post a fire ignition.  That is why it is imperative to call the professionals to properly mitigate further damages to ones property and health.
At RESTOREDRY, we make sure that we remediate your property down to its bones to make sure the soot, smoke and other contaminates are completely removed from your property and contents.
Restoration to a property can be complex, especially after a fire.  If restoration is not done correctly, odors and damages can remain present and can lead to further costs and losses.  Once the fire has been contained, the real damages and cost have just begun.  Restoring your property to its pre-loss condition after a fire requires professional help from a dependable and certified contractor whom you can trust.
RESTOREDRY handles both small and large scale fire restoration jobs.  Since health and safety are priorities for every job, we make sure to cover every square inch of your property so you can return to square one of living damage free.
To avoid having you deal with further damage, we will handle all the work from start to finish and can directly bill your insurance carrier to cover our services.  Don't delay, call us now 786-877-1337.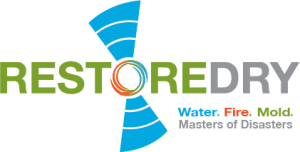 "Bringing Properties Back To Life"
RESTOREDRY, LLC
CALL NOW! 786-877-1337
The Ultimate Property Disaster Prevention & Recovery Solutions
Water • Flood • Storm • Mold • Fire • Smoke • Construction • Plumbing