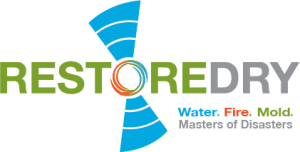 The Institute for Business & Home Safety published a useful guide which includes some great tips on how to protect your home against water damage.  Most of the advice they provide is accurate.  My only concern, I feel, is that IBHS has put together this guide with the Insurance Carriers and provides biased advice for one side in some instances.  Such as, they recommend that post any disaster including, water damage loss from pipe or plumbing burst or leaks, HVAC leaks, storms, hurricanes, appliance overflows or fire loss, mold loss and other disasters, you should immediately contact your insurance carrier first, claiming the carrier is always on your side, so to maintain close ties to them.  What are your thoughts of this?  Do you think that is true? Ask yourself, is the carrier in the non-for-profit or volunteer business?  Do they really care to help you or just control the situation to avoid embracing a bigger lose on the claim?
I have found, along with the many of the customers that we represented over the years in disaster recovery, that calling the carrier first is actually the worst thing you can do and it will hurt your entitlement for full recover.  Carriers are in the business to make money like everyone else, not to lose money.  Their goal is to minimize the payout and play down the damages, leaving the victim helpless.   On the other hand, IBHS is correct about in saying that you should be diligent with whoever you choose as a water damage company. Everyone is looking to benefit from someone else's loss.  And although it is inevitable that some businesses such as ours benefit from such disasters, do not allow yourself to become a victim from the vultures who take advantage of your loss at your most vulnerable time. Work with reputable companies who are certified, licensed, established with a location, who can provide you with references of real customers and who sincerely want to help your situation, without having to over charge and leave you worse off than you would of been by contacting your insurance carrier in the first place.
Do not be shy to ask the Water Damage Company for their drying plan, their guaranty on the dry out, how long it would take and approximately how much it will cost.  If they know their job and want to do good by you, they will be true with you.
We are always here to guide you during your time of need and provide you with the right advice ahead of time to make sound decisions.  Do not make the wrong decision by waiting until you are under pressure, under duress and racing against time to recover in a disaster.
If at anytime you feel taken advantage of or want to confirm that your job was done right, feel free to contact us and we will test out the moisture levels in your home, so you can rest assure you are safe to go.
For more information or questions on this topic or for water damage Fort Lauderdale, feel free to email me, Sammy at sam@restoredryusa.com or by phone at 305-456-0314 at anytime.
RESTOREDRY, LLC
Putting Your Safety and Health First!
"Masters of Disasters"