Miramar Water Damage Restoration - 24-Hour Cleanup and Removal Services
Call us 24/7 at 305-456-0314
Why Choose RESTOREDRY as your Miramar FL Water Damage Restoration Company?
Family-owned business serving the community since 1962
Clean, uniformed technicians you can trust
24/7 live calls
At your door within 60 minutes
Free estimates
Free moisture exams
Direct insurance billing
100% Satisfaction guaranteed
Ask about your free emergency numbers magnet
---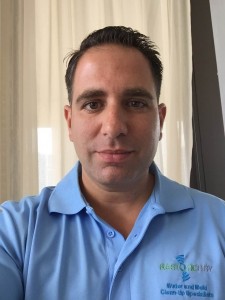 As a husband and father to five children, I know the most important thing is to protect your home and family at all times and to immediately remove any threat that can disrupt your peace of mind. That is why, as the owner of RESTOREDRY, I make it my priority to help our customers preserve their peace of mind, by delivering the most reliable, best quality, rapid response time and highest level of industry standards in disaster recovery services including Water Damage, Fire Restoration, Mold Remediation and Debris Clean Up. I pledge to you a 100% satisfaction guaranteed.
DROWNING IN WATER AND NOT SURE WHERE TO TURN?  DON'T WORRY!  WE HAVE THIS.  WHEN TIME MATTERS MOST, "WE'RE AT YOUR DOOR."
RESTOREDRY, LLC strictly engages in the water and mold clean-up and remediation process making sure your home is fully protected and fast.  When it comes to restoring a home or business from water damage, RESTOREDRY is at the forefront of making sure things get done right to protect you from further damage.  Using the latest and most accurate tools, equipment and technology, documenting every step of the process and having decades of experience in the industry, gives RESTOREDRY the comfort in saying, no job is too challenging. We are the Masters of Disasters!
What our customers have to say:
On every front these guys were the masters! They got to my house in a couple hours. They were pleasant, professional, and obviously experienced. Since I had never dealt with something like this before they proved to be a valuable resource for what this flood entailed for me with regard to mitigating the damage, timing, repair, mold, insurance, etc. They were at my house multiple times a day and were consistently calling me with updates while reassuring me my house was being monitored and and kept dry.... Read More
Delaying a water damage clean-up can result in secondary damages, which can end up costing you a lot more.
Time is critical when water has entered your home.  Whether it is a broken or leaky pipe, a toilet or sink overflow, a slab leak, a window leak, appliance leak such as hot water heater, refrigerator, dishwasher, washing machine hose leak, flooded basement, attic or crawlspace due to storms, fire sprinkler set off - what ever the case may be - we will find the source, stop the flooding, provide full extraction and structural drying, and then full damage restoration and rebuild.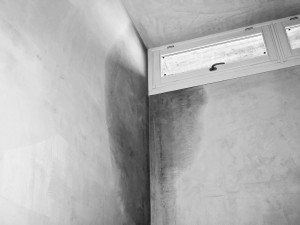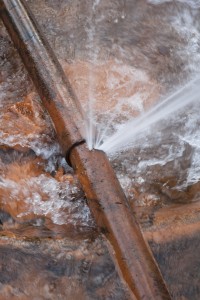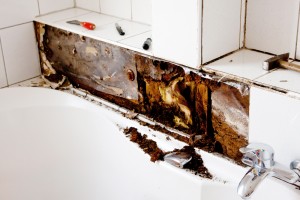 Water damage in your Miramar FL home or office is never easy and can cause tremendous damage. If left ignored, water damage can result in hazardous development of mold, fungi and pathogen growth and affect the safety and health of all involved, as well as, your property soundness, aesthetics, value and marketability. The faster one addresses the situation and gets professionally certified clean-up help, the less permanent damage, exposure to greater losses and excessive expenses, will take place. RESTOREDRY sincerely cares and is available 24 hours a day, 7 days a week, to make your process easier, less painful and resolve your situation fast.  RESTOREDRY always seeks dry out solutions with minimizing the amount of demolition and damages needed.
We are IICRC Certified in Water Damage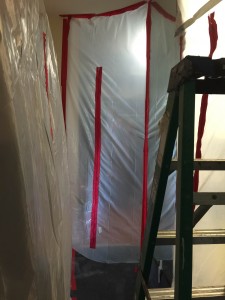 RESTOREDRY is an IICRC Certified Water Damage Professional and a Florida Licensed Certified General Construction Company that handles the entire process from start to finish including the water extraction, clean-up and property build back to its original condition, except newer and more enjoyable. Our water services include emergency water extraction, , water damage cleanup, drying and de-humidification, mildew and mold removal, carpet and carpet pad clean-up and deodorization and stain removal.
Fast response times to water situations are essential for recovery. RESTOREDRY is ready at any given moment from the second we receive your call for water cleanup and our trucks are fully equipped and ready to go. We understand the sense of urgency, and much needed care, during active flooding waters at your home or business and are committed to keeping your situation under control with the least amount of damage and recovery time.
Don't delay and expose yourself, your family and your property to further damage, call us now 305-469-0338 for water removal Miramar, we guaranty your satisfaction at all times.
State of the Art Water Cleanup Technology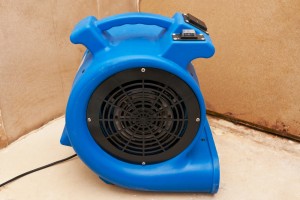 We use the latest technology and state-of-the-art specialized tools and equipment for identifying, drying and restoring your property from all water damage situations. Our Moisture detectors and hygrometers can detect all levels of moisture damage hidden in the walls, underground and other unnoticeable areas. Our hi-tech drying equipment, such as all size dehumidifiers, adaptidry ceiling and wall drying equipment, injectidry flooring equipment, heaters and fans guarantee complete water removal of the built environment successfully eliminating microbial growth and preventing further property damage.
In addition to water cleanup, we also handle sewage cleanup.  Sewage damage in your home or business can destroy items such as furniture, cabinets, walls, floors and more, but that's just the beginning of the problem! If you need sewage removal and do not get it handled quickly, it can lead to moist and humid conditions that toxic mold grows in.
We understand that the water and sewer damage repair process can seem overwhelming now, but relax, you are in great hands! Our unsurpassed customer service is always patiently and readily available to answer and address all questions and explain the recovery process in full and how dealing with RESTOREDRY, will make your situation seem minuscule.
Miramar's Flood Damage Restoration Professionals
We are entirely committed to safely drying, disinfecting and deodorizing the most challenging flood water removal situations while protecting and handling your furniture and personal and valuable property with care. We make the flood restoration process as a easy as a phone call and take your situation personally. So don't delay, give us a call now 305-469-0338 and you can personally ask for Sammy or Aaron. After all, don't you prefer to know who you are dealing with?
To avoid having you deal with further Miramar water damage, we will handle all the work from start to finish and can directly bill your insurance carrier to cover our services.  Don't delay, call us now 786-877-1337 and live worry free.
What our customers have to say: 
RESTOREDRY was a great company with which to work. They came equipped with all of the fans and dehumidifiers when they were contacted about the water damage in our home, and were able to remove all traces of water within a couple of days. They were on time every day, were very professional, easy to work with, and provided to us very comprehensive reports at the end of the mitigation with detailed pictures and an easy-to-decipher explanation of what happened. I would recommend this company for anyone who finds themselves in such an unfortunate situation as we did, with water damage and need for quick mitigation. If you are ever in such a predicament, you need competency as well as compassion. In time of need, you want to feel like you are working with a company with proven results and that cares... Read More
Providing water damage restoration Miramar FL including 33025, 33027, 33029
"BRINGING PROPERTIES BACK TO LIFE"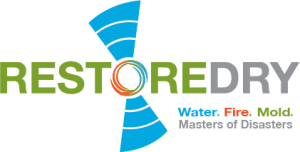 RESTOREDRY, LLC
13415 NE 2nd Court
North Miami, FL 33161
CALL NOW! 305-456-0314
The Ultimate Property Disaster Prevention & Recovery Solutions
Water •  Mold • Fire • Smoke • Construction • Plumbing
Also servicing water damage Miami FL, Hallandale, Miramar and surrounding areas.